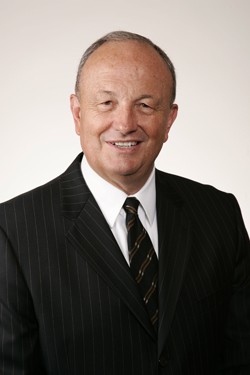 Jack L. McGinley
CHAIRMAN OF THE BOARD
Jack McGinley is Chairman of the nRichDX Board of Directors. Jack was appointed chairman in July 2015 and brings over 40 Years of experience in the healthcare industry. He has significant international management experience having run several multi-billion dollar diversified global healthcare companies. He has expertise in manufacturing, marketing, new product approval, and negotiation of distribution, and reimbursement agreements with government agencies worldwide.
Jack is a Founding Partner and Senior Advisor at RoundTable Healthcare Partners since February 2001. Prior to this, he spent 30 years in senior management positions at Baxter International. He served as Group Vice President of Baxter International Inc. from 1992 to 2001 and was responsible for I.V. Systems and Medical Products Division, Fenwal Division, and Renal Division. He fully allocated profit and loss and balance sheet responsibility for more than $5 billion in annual revenue, comprised of 11 business units with more than 20,000 employees, more than 40 manufacturing facilities in 38 countries and multiple distribution centers.
Jack completed his Post-Graduate study in Strategic Marketing from Harvard University, in Marketing Management from Dartmouth College, and in Resource Management from University of Virginia and received a B.B.A. in Marketing Administration from North Dakota University in 1970.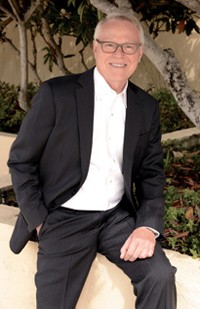 William W. Curtis
CHIEF EXECUTIVE OFFICER
William Curtis is Chief Executive Officer of nRichDX and a member of its Board of Directors. William joined nRichDX in July 2015 and brings over 30 years of experience in the healthcare industry. He has exclusively been involved in healthcare business development and healthcare services since 1983.
Prior to joining nRichDX, William was the co-founder, Chairman and Chief Executive Officer of CBLPath Holdings Corporation, a specialized anatomic pathology and molecular laboratory that under his leadership experienced organic, profitable revenue growth from $4MM to $85+MM. Previously, he was the founder and Chief Executive Officer of MLC International and The Hillside Group, healthcare financial and business development companies.
William majored in Philosophy at Providence College.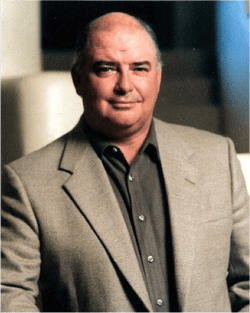 Robert L. Coleman, PhD
FOUNDER AND BOARD MEMBER
Robert Coleman, PhD, co-founded nRichDX and is a member of its Board of Directors. Robert brings over 30 years of technical and operational experience in the healthcare industry.
Robert served as Chief Executive Officer, President and Director of MediSense, Inc. from September 1991 to December 1996. He was Co-Founder of Nova Biomedical Corporation and served as its President and Chief Executive Officer from 1976 to 1991. From September 2002 to September 2003, he served as President and Chief Executive Officer of Argose, Inc.
Robert has been a Director of SensAble Technologies since 1997 and IntelliDx, Inc. since August 2008. He also served as a Director at Masimo Corporation since February 1997 until June 2015. He served as an Associate in Medicine (Biochemistry) at Harvard Medical School from 1971 to 1972.
Robert holds a BS in Chemistry from Morehead State University and PhD in Analytical Chemistry from the University of Tennessee.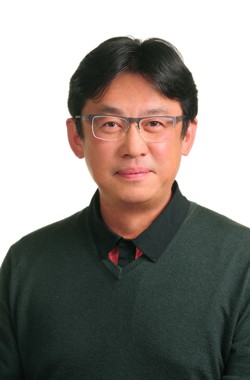 Wayne Wu
BOARD MEMBER
Wayne Wu is a member of the nRichDX Board of Directors. Mr. Wu has served as a board member for 5 years and has been actively involved in life sciences investment since 1998.
Wayne formed Pacific Health Investment Inc in May 2005 as a follow on investment fund after Pacific Republic Capital. Both Pacific Health Investment and Pacific Republic Capital invested heavily in the medical device industry. Throughout the years, Mr. Wu has served on the Board of a number of companies. Mr. Wu was the Chairman of Accuray Incorporated (Nasdaq: ARAY) from 2004 to 2010. The Accuray Cyberknife system uses robotic radiosurgery to treat solid tumors throughout the body. Mr. Wu also served on the Board of Aurora Imaging Technology Inc from 1999 to 2004. Aurora Imaging has the only U.S. FDA approved dedicated breast MRI system.
Currently Wayne serves on the Board of four U.S. medical device companies: Verve Medical Inc., a company that designs and develops a catheter system to treat hypertension; Dallen Medical Inc., an orthopedic company that specializes in rigid fixation using compression; and WYL Sciences Inc, which is developing a line of skin care products for the Asian market. Mr. Wu also serves on the Board of Preferred Bank, a publicly traded California-based community bank.
Wayne graduated from National Central University in Taiwan. He received his Masters Degree in Mathematics from University of Southern California.