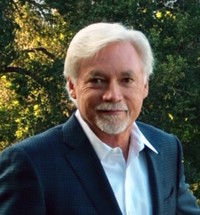 Roger Bower
SENIOR ADVISOR
Roger Bower is a successful entrepreneur, investor, business builder and philanthropist, with diverse experience in identifying product and market potential. Originally from the Midwest, over many years Roger built businesses in Texas that were later acquired by Tyco International. Roger relocated to California where he created Crown Point Vineyards and quickly began producing critically acclaimed wines of the highest standard. Roger is also a successful owner/investor in real estate, healthcare, and hospitality, as well as a significant supporter of several charitable organizations and the local Santa Barbara community.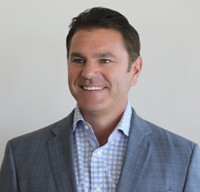 Chris Emery
Chris Emery is the Chief Business Officer - Clinical Laboratory at HALO Precision Diagnostics, where he is focused on integrating Molecular Diagnostics with Imaging/Radiology to optimize patient care. Prior, he was President and CEO of Curetis USA, where he launched the first FDA-cleared rapid test for hospitalized patients with pneumonia. He has more than 20 years of healthcare experience and 15 years in executive leadership roles in the Oncology market across the medical device, laboratory services and biopharmaceuticals industries. Chris' primary focus has been leading the commercial launch and execution for next-generation molecular diagnostic assays in the precision medicine market for cancer patients, with significant experience in the Liquid Biopsy and Companion Diagnostics markets. He was the Chief Commercial Officer – North America for Menarini Silicon Biosystems, where he directed the integration of the FDA-cleared CellSearch Circulating Tumor Cell Liquid Biopsy test after an acquisition from Janssen, a Johhnson & Johnson company. Prior, Chris was the General Manager for Abbott's PersonalizeDx cancer diagnostics laboratory division, and he also held senior level management roles as Chief Operating Officer at CombiMatrix, VP Sales & Marketing at Response Genetics, and National Sales & Marketing Manager at US LABS, prior to its acquisition by LabCorp. He obtained his MBA from Pepperdine University and his BA in Communications Studies from University of California – San Diego.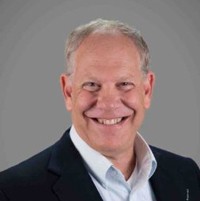 Steve Blanc
Steve Blanc is a strategic and tactical expert in leading sales teams and driving company growth. He has a proven track record producing revenue streams and operational enhancements in multiple sales, marketing and general management roles both domestic and international. His experience spans capital equipment, service and consumables sales to a broad range of customers: hospitals, government research institutes, reference labs, pharmaceutical and biotech companies.
Throughout a successful three-decade plus tenure, Steve consistently achieved unprecedented results in multiple sales, marketing and general management roles while successfully leading both domestic and international sales teams. He progressed to the highest level of executive sales responsibility within the multi billion-dollar life sciences diagnostic company, Beckman Coulter.