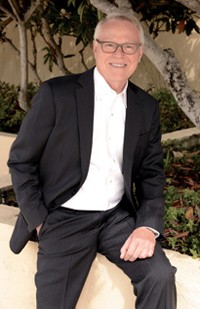 William W. Curtis
Chief Executive Officer
William Curtis is Chief Executive Officer of nRichDX and a member of its Board of Directors. William joined nRichDX in July 2015 and brings over 30 years of experience in the healthcare industry. He has exclusively been involved in healthcare business development and healthcare services since 1983.
Prior to joining nRichDX, William was the co-founder, Chairman and Chief Executive Officer of CBLPath Holdings Corporation, a specialized anatomic pathology and molecular laboratory that under his leadership experienced organic, profitable revenue growth from $4MM to $85+MM. Previously, he was the founder and Chief Executive Officer of MLC International and The Hillside Group, healthcare financial and business development companies.
wcurtis@nrichdx.com
(949) 484-9293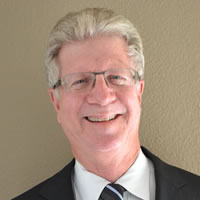 Richard S. Creager, Ph.D.
Chief Technology Officer
Richard S. Creager, Ph.D. is a recognized diagnostics new product development (NPD) and business leader who has a passion for building high performance global teams and using their expertise to deliver breakthrough products and build successful businesses. Richard has diverse experience developing new products, new technologies and new business models for diagnostic, laboratory services and B2B companies. He has developed new businesses that range from $25 million to more than $1 billion in annual sales. In addition, he managed large innovation teams and business units and has significant experience in developing market strategies, product and technology pipelines, portfolio management, licensing and development partnerships. Using his expertise in organizational design, talent management, product development, program management, and quality & design control systems, Richard works with companies to achieve the dexterity they require to get ahead of their competitors. Richard is the former chief science officer and executive officer for Beckman Coulter. He holds B.S. and M.S. degrees in biology and earned his Ph.D. degree in Microbiology at the University of Pittsburgh School of Medicine.
rcreager@nrichdx.com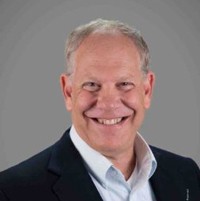 Steve Blanc
Chief Commercial Officer
Steve Blanc is a strategic and tactical expert in leading sales teams and driving company growth. He has a proven track record producing revenue streams and operational enhancements in multiple sales, marketing and general management roles both domestic and international. His experience spans capital equipment, service and consumables sales to a broad range of customers: hospitals, government research institutes, reference labs, pharmaceutical and biotech companies.
Throughout a successful three-decade plus tenure, Steve consistently achieved unprecedented results in multiple sales, marketing and general management roles while successfully leading both domestic and international sales teams. He progressed to the highest level of executive sales responsibility within the multi billion-dollar life sciences diagnostic company, Beckman Coulter.

David W. Parker
Chief Financial Officer
David Parker has over 30 years of accounting, finance and business management experience. Prior to nRichDX, he served as contract CFO for a for an R&D start-up biotechnology company where he was responsible for completing the initial corporate organization as well as the setup of all accounting and reporting functions.
From 2003 through 2014, he was Senior Vice President and Chief Financial Officer of CBLPath Holdings Corporation. CBLPath is a leading provider of sub-specialized anatomic pathology and molecular diagnostic laboratory services. Annual revenues for CBLPath grew from $4MM in 2003 to over $85MM in 2010 when CBLPath was acquired by Sonic HealthCare USA.
Previously, he served as the Vice President of Finance and Administration for The Hillside Group, Vice President of Business Operations for RMS Communications Group, Inc., Vice President and Chief Financial Officer for MFM Industries, Inc., Senior Vice President, Chief Financial Officer and Secretary for Mid-State Federal Savings Bank, and auditor for Deloitte & Touche USA, LLP.
David holds a B.A. in Accounting and Finance from the University of West Florida.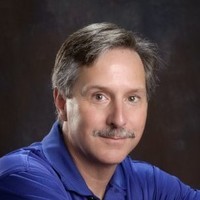 Tim Bruemmer
Director of Engineering
Tim Bruemmer is a serial entrepreneur who has also experienced extensive success in large public companies. Tim's passion is innovation and he has founded numerous high-technology companies in a variety of markets with multiple successful exits. He is also an intrapreneur, having led both a global engineering development organization as well as a global science and engineering research and development organization. In those roles, Tim was responsible for the development and launch of dozens of new products in regulated and research markets leading to > $1B in cumulative revenue and often resulting in market leading positions. In addition, Tim has extensive experience driving value creation through acquisitions, leading technical due-diligence efforts and integrating both acquired product lines and entire businesses into companies he founded and as an executive within a Fortune 500 company. These experiences, plus his experiences creating and managing organizational structures for manufacturing operations, product development and quality systems, provide Tim with an intimate understanding of the impact of corporate structure and culture on innovation. Tim has a B.S. in Chemical Engineering from the University of California at Berkeley, started his career at Eastman Kodak and has spent 35 years building and optimizing innovative organizations. These experiences make Tim uniquely capable in both intrapreneurial and entrepreneurial environments.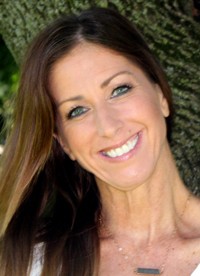 Kim Klein Arvanites
Director of Marketing
Kim Klein Arvanites has spent over 20 years in the molecular diagnostics and life sciences industries, including senior marketing and business development positions at Sysmex-Inostics, QIAGEN, Abbott Molecular Diagnostics and Beckman Coulter. She is an experienced business leader with an impressive record of superior performance in sales, business development, market development, strategic marketing and product management.
As a senior executive in 4 of the 10 largest diagnostic companies, she has launched and managed new product and strategic initiatives worth over $750 million. She excels in the development and implementation of market strategies, OEM alliance management, product portfolio management, key opinion leader management, and the development and management of high performance teams. Kim earned a B.S. degree in Biological Sciences and Molecular Biology from DePaul University.
karvanites@nrichdx.com