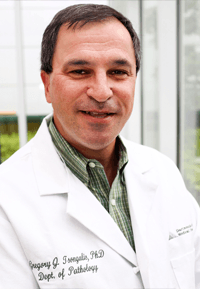 Gregory J. Tsongalis, PhD, HCLD, CC
CHAIRMAN, SCIENTIFIC ADVISORY BOARD
Director - Laboratory for Clinical Genomics and Advanced Technology
Professor of Pathology
Department of Pathology
Audrey and Theodor Geisel School of Medicine at Dartmouth
Dartmouth-Hitchcock Medical Center
Norris Cotton Cancer Center
Dr. Greg Tsongalis is the Director of the Laboratory for Clinical Genomics and Advanced Technology (CGAT) at the Dartmouth-Hitchcock Medical Center and Norris Cotton Cancer Center (NCCC) in Lebanon, NH and a Professor of Pathology and Laboratory Medicine at the Audrey and Theodor Geisel School of Medicine at Dartmouth in Hanover, NH. He is a member of the NCCC Molecular Therapeutics Program and the gastrointestinal and breast cancer clinical oncology groups. In 2016 he became a member of Dartmouth College's Program in Experimental and Molecular Medicine (PEMM), and he has served on the advisory board of the Health Care Genetics Professional Science Master's Degree Program at the University of Connecticut (Storrs, CT). His area of expertise is in the development and implementation of clinical molecular diagnostic technologies. His research interests are in the pathogenesis of human cancers, personalized medicine and disruptive technologies. He has authored/edited twelve textbooks in the field of molecular pathology, published more than 200 peer reviewed manuscripts, and has been an invited speaker at both national and international meetings. He has served on numerous committees of the AACC, ASIP, FASEB and AMP where he is a past President. He is active in the Alliance for Clinical Trials in Oncology, the Association for Molecular Pathology, the American Association for Clinical Chemistry, the American Association of Bioanalysts, and the American Society for Investigative Pathology. He serves on the editorial boards of 8 journals including Clinical Chemistry, Experimental and Molecular Pathology, and the Journal of Molecular Diagnostics. He also serves on numerous corporate scientific advisory boards.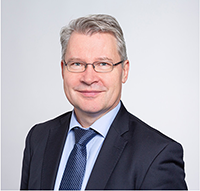 Klaus Pantel, MD, PhD
Scientific Advisory Board Member
Chairman of the Institute of Tumour Biology
University Medical Center Hamburg-Eppendorf
Founder and Chairman of the European Liquid Biopsy Society (ELBS)

Prof. Klaus Pantel is chairman of the Institute of Tumour Biology at the University Medical Center Hamburg-Eppendorf. He graduated in 1986, and after his postdoctoral period in the USA he performed research at the Institute of Immunology, University of Munich for 10 years. The pioneer work of Prof. Pantel in the field of cancer micrometastasis, circulating tumor cells and circulating nucleic acids is reflected by more than 550 publications in excellent high ranking biomedical and scientific journals and has been awarded the AACR Outstanding Investigator Award 2010, German Cancer Award 2010, and two ERC Advanced Investigator Grants 2011 and 2019. Moreover, Prof. Pantel is the founder and chairman of the European Liquid Biopsy Society (ELBS).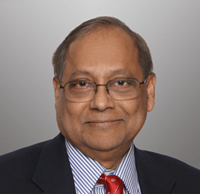 Pritish K. Bhattacharyya, MD
SCIENTIFIC ADVISORY BOARD MEMBER
Director of Hematopathology & Molecular Pathology
Hackensack University Medical Center
Professor of Pathology, Rutgers New Jersey Medical School
Dr. Pritish K Bhattacharyya is Director of Hematopathology and Molecular Pathology at Hackensack University Medical Center in New Jersey and Clinical Professor of Pathology at Rutgers-New Jersey Medical School, New Jersey. He received his medical degree from India and completed his residency training at Postgraduate Institute of Medical Education and Research (India) and UMD/New Jersey Medical School, New Jersey and Fellowship in Surgical Pathology at State University of New York and Fellowship in Hematopathology at Albert Einstein College of Medicine at Montefiore, New York.
He is certified in Anatomic Pathology, Clinical Pathology, Hematology and Molecular Genetic Pathology (ABP and ABMGG) and in Molecular Diagnostics (American Board of Clinical Chemistry). His major interest is in Neoplastic Hematopathology, mainly Lymphomas, Leukemias and Myeloma with emphasis on Molecular Genetics and has published many articles in national and international journals of Hematology, and Pathology and has been the reviewer for many journals of Pathology and Hematology.
He is an Inspector & Team Leader of the College of American Pathologists (CAP), Laboratory Accreditation Program since 2006. He currently serves on the Board of Directors of American Board of Clinical Chemistry (Molecular Diagnostics).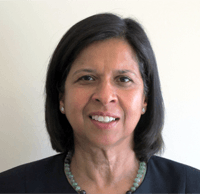 Helen Fernandes, PhD
SCIENTIFIC ADVISORY BOARD MEMBER
Associate Professor of Pathology
Co-Director Genomic Oncology
Personalized Genomic Medicine
Columbia University Medical Center
New York City, New York
Dr. Helen Fernandes is an Associate Professor of Pathology in the Department of Pathology and Cell Biology and the Co-director of Genomic Oncology in the Personalized Genomic Medicine Laboratory, at Columbia University Medical Center. She has over 20 years of experience in Molecular Pathology and implemented clinical NGS assays for the detection of somatic variants in cancer at Weill Cornell Medicine. Dr. Fernandes is involved in the training and education of molecular diagnosticians and has presented at several meetings and webinars nationally and internationally. She is a member of the CAP Molecular Oncology Committee and is a CAP inspector for international molecular laboratories. Dr. Fernandes has several research and clinical publications in peer-reviewed journals. She is an active member of several organizations including, American Association for Clinical Chemistry (AACC) and Association for Molecular Pathology (AMP).
Ryan B. Corcoran, MD, PhD
SCIENTIFIC ADVISORY BOARD MEMBER
Director, Gastrointestinal Cancer Center Program
Scientific Director, Termeer Center for Targeted Therapy
Massachusetts General Hospital Cancer Center
Dr. Ryan Corcoran directs a research laboratory focused on personalized cancer medicine: the development of therapeutic strategies that target the specific mutations driving individual patients' tumors. His work focuses on understanding the molecular determinants of response or resistance to anti-cancer therapies. Dr. Corcoran's laboratory is also studying new ways to utilize liquid biopsy and, specifically analysis of circulating tumor DNA, in the clinic to optimize how we deliver cancer care to individual patients. Dr. Corcoran is a member of the National Cancer Institute Colorectal Cancer Task Force and the Rectal Cancer Task Force, and an elected member of the American Society for Clinical Investigation (ASCI).
Andrea Ferreira-Gonzalez, PhD
SCIENTIFIC ADVISORY BOARD MEMBER
Professor of Pathology
Chair, Division of Molecular Diagnostics
Department of Pathology
Department of Pathology Director, Molecular Diagnostics Laboratory Virginia Commonwealth University Health System
Dr. Andrea Ferreira-Gonzalez has devoted over 25 years to the field of Molecular Diagnostics and has been recognized nationally and internationally for her work in the field. Dr. Ferreira-Gonzalez is an expert in molecular diagnostics in genetics, precision medicine, and infectious diseases in transplantation. In addition, Dr. Ferreira-Gonzalez has played a significant role in shaping national policy regarding the practice, reimbursement, and guideline development for molecular diagnostics and molecular genetic testing.
Dr. Ferreira-Gonzalez is a consultant for the FDA's Clinical Genetics Panel of the Medical Devices Advisory Committee, Center for Devices and Radiological Health. She served on the HHS Advisory Committee on Genetics, Health, and Society (SACGHS). She also served as a member of the HHS Clinical Laboratory Improvement Advisory Committee (CLIAC). She has been involved in developing clinical guidelines with the Clinical Laboratory Standard Institute and Association for Molecular Pathology (AMP). Dr. Ferreira-Gonzalez also served as President of the Association for Molecular Pathology (AMP), Chair of the Professional Relations Committee, and more recently as the treasurer. She received the AMP award for excellence in molecular pathology by AMP. Dr. Ferreira-Gonzalez was asked by the White House Science and Technology office to serve on the Department of Justice and the National Institute of Standard and Technology National Commission on Forensic Sciences. Dr. Ferreira-Gonzalez serves as a member of the Molecular Biology Education Committee for the International Federation of Clinical Chemistry (IFCC).